Transport Case A 1539
G®-CASE A 1539 made of aluminium
Our transport cases, also referred to as equipment cases, are specifically designed for the safekeeping and transport of high-value and sensitive goods. Optionally these cases are also fitted with foam blocks or pyramid foam to ensure that your products arrive at their intended destination without the slightest scratch and in full working order.
To date, our equipment cases are used for highly sensitive electronic devices, such as measuring and testing devices, for the transport of precious metals, sports equipment, telecommunication devices, high-grade audio components, laptops and musical instruments.
Product description
Transport cases with structured, extremely scratch-resistant surface
All-round, extremely stable rim profiles on the case and lid ensure a durable case design
Hinged lid and all-round rubber seal
The lid can be removed if necessary
Stable carry handle on the front
2 toggle fasteners with cylinder lock
---
G®-CASE A 1539 - Models
Model
number
Dimensions LxWxH
(approx. mm)
Volume
(approx. l)
Load capacity
(approx. kg)
Weight
(approx. kg)

Order number

Query
internal
external
A 1539 / 36
????
620 x 400 x145
660 x 440 x 170
36
20
4,5
010153901
????
---
Downloads
---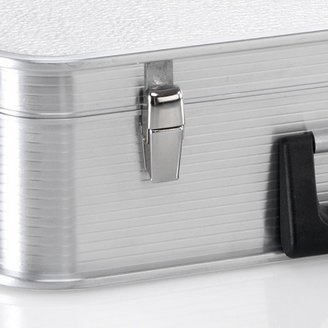 CASE A 1539/36
---
Is the size or version you need not listed in our varied product range? No problem! We also produce in small batch runs.
Just ask!
E-Mail: info@gmoehling.com