Career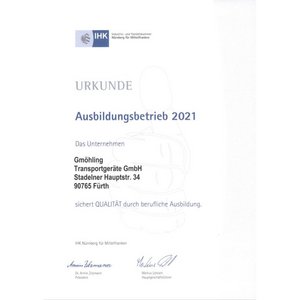 WE PROVIDE TRAINING
Out of school, into a career!
Vocational education and training with Gmöhling as a business management assistant, design mechanic, machine and plant technician - a secure investment in your future!
Looking for a varied, interesting and crisis-proof career? Then Gmöhling is the right place for you.
High-quality and sound education and training, in keeping with our philosophy and products. Our experienced staff will help, support and advise you as part of the workforce team in acquiring your vocational qualifications. We value staff with team skills and who enjoy dealing with our partners and customers. We look forward to meeting anyone as passionate about aluminium as we are.
What else can you expect in addition to in-depth training at the highest level
Please send applications only by email to: bewerbung@gmoehling.com
---
We value initiative and look forward to your application. We are always looking for new qualified and motivated talents to strengthen our team! Please note that, in contrast to applying to one of our job advertisements, responding to an unsolicited application may take a little longer.
Please send applications only by email to: bewerbung@gmoehling.com