Made in Germany
Made In Germany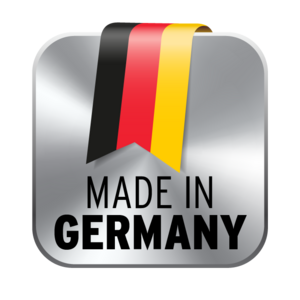 Our use of the slogan "Made in Germany" demonstrates our commitment as a medium-sized, family-run company to our production site in Fürth. We have been developing and manufacturing our quality products exclusively in Germany for more than 80 years. The name Gmöhling is synonymous with quality and durability. Our high-quality products have been used for decades.
Conception, development and production are as feasible in Germany today as they were in the past. We have a highly qualified workforce with international experience, creative minds in design and development and an optimally trained workforce in our manufacturing section.
Modern and therefore cost-efficient production processes are key to us. With our extensive experience and proven innovations, we have enjoyed a global reputation since 1941 for the development and manufacture of aluminium products which meet customers' precise needs. It is not without good reason that exports account for over 50% of our production - even to countries known for cheap products.
---